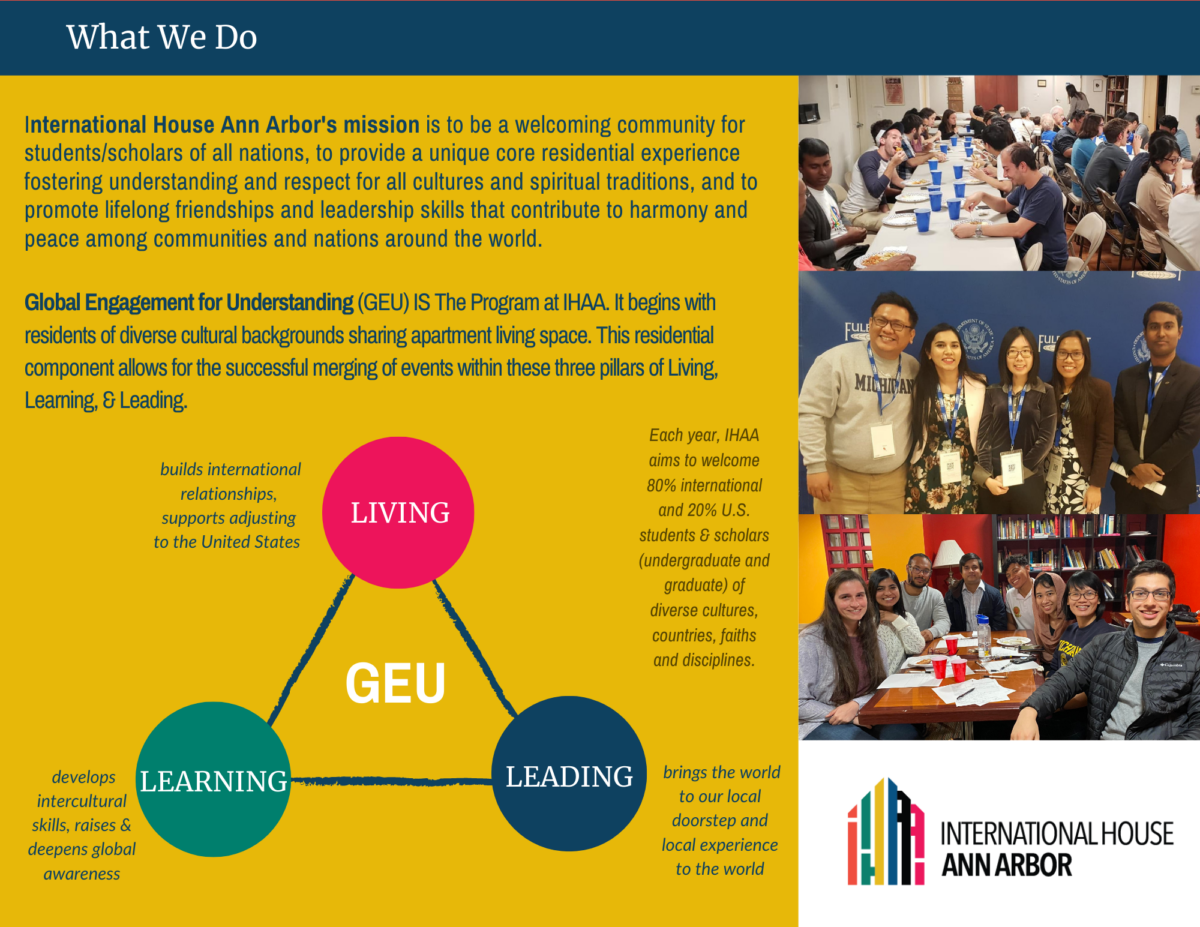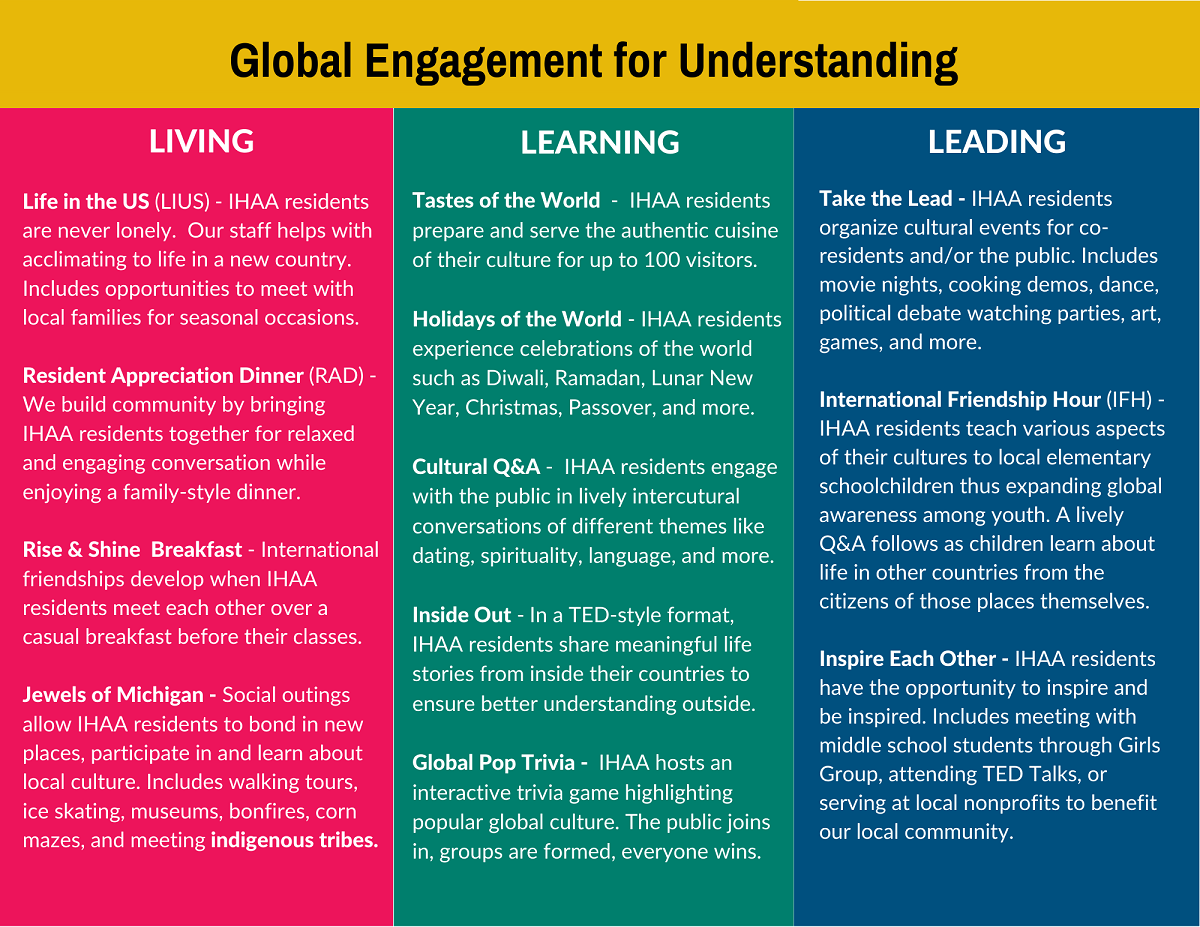 IHAA Event:
Journeys: Where Food Grows On Water with Bruce Martin
Bruce tells the sacred story of the Ojibwe Great Migration as well as his personal story growing up with the Ojibwe people in Lake of the Woods, a remote area in Minnesota accessible only by boat.
IHAA Event:
Healing America's Social Strife with Steve McIntosh
Steve discusses the philosophical faultlines that lie beneath the political turmoil in the US today, and offers a framework that these factions might use to build a common understanding.
IHAA Program:
Global Friendship Program with Ann Arbor families
This program is currently on hiatus.  Local families 'adopt' our residents and invite them into their homes for meals, holidays, and fellowship.  A great opportunity to experience culture.
GEU Program participants interact with IHAA residents, UM students, and members of the local community. Participants are encouraged to experience programs in each focus area to broaden understanding.  Residents have access to the Intercultural Effectiveness Scale at the beginning and end of their stay with us to help them assess their intercultural skills and identify areas of strength and improvement.
Certificates in Global Engagement are awarded by IHAA to participants (residents and non-residents) with a strong interest in mastering intercultural skills for their professional, civic, and/or academic careers.