Apply Here to Live at IHAA
IHAA selects applicants interested in joining an intentional living learning community and who desire to contribute to participating in and leading events in the Global Engagement for Understanding Program (GEU).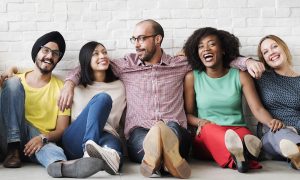 To be considered as an IHAA Resident, please read the application process below and complete the Application Form that follows. You will be asked to share why this living situation interests you. Your answers contribute heavily to the decision-making process.
Review of applications for the academic semester or year begins in March and continues through August. Spring and Summer applications are reviewed on a continuous, rolling basis as openings occur. Once your application has been received by IHAA staff, you will receive a response within 2-3 weeks.
When your application has been approved and we have received your initial deposit and payment, we will match you with an apartment-mate(s) and you will be placed in a single room in that apartment. Meet Our Residents to learn more about life at IHAA.